Justice has never looked better in the headlights.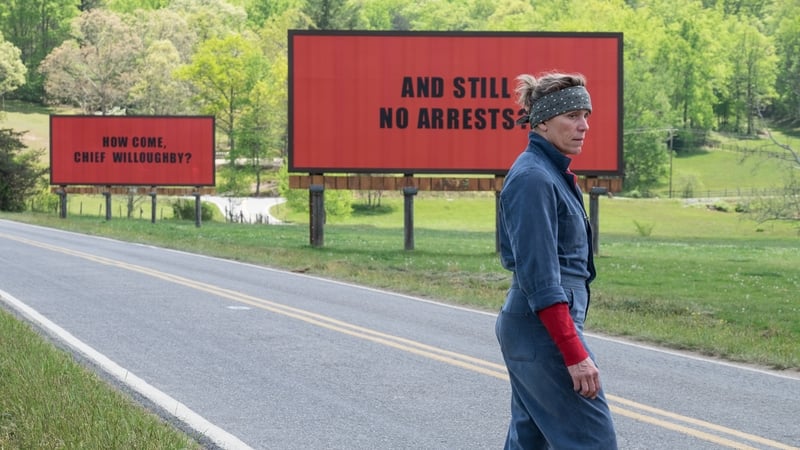 After her daughter was raped, murdered and then burnt, Mildred Hayes (Frances McDormand) takes the law into her own hands when she puts up three controversial billboards questioning the local police forces' lackluster investigations.
Though the film is incredibly serious in its nature, the ludicrously wonderful levels of sarcasm and general humor injected into the script provide ample relief for what is a painfully heart-wrenching tragedy.
At the heart of this comic relief are Frances McDormand and Woody Harrelson (Chief Willoughby) who take the craft of acting to a new level, with beautifully sensitive performances that give their characters a quiet sensitivity which is echoed throughout the storyline of the film.
Regardless of this films inherent delicacy, as a stand-alone piece of cinema, it is a spectacular culmination of small-town community and human compassion.